Ladyhightower's Castle for Memes is a safe haven where memes are invited to stay in order to rest but they rarely decide to leave. Life here in Ladyhightower's Great Hall is good for a meme, with peace and quiet and friends to play checkers with... My Email Address is ladyhightower@live.com. I you have a meme or know of one that you would like to see added, please email me or leave a comment!
Thursday, October 1, 2009
SILLY HAIKU WEDNESDAY-LIGHT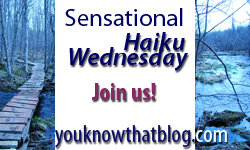 Infuse my soul, burning Light...
Sealed until time's end.*
*Dedicated to my husband, Ron.
Born:02-07-51 Died 10-01-06

Posted by

LADYHIGHTOWER
at 7:15 AM